RUNAWAY (3D Animated Short)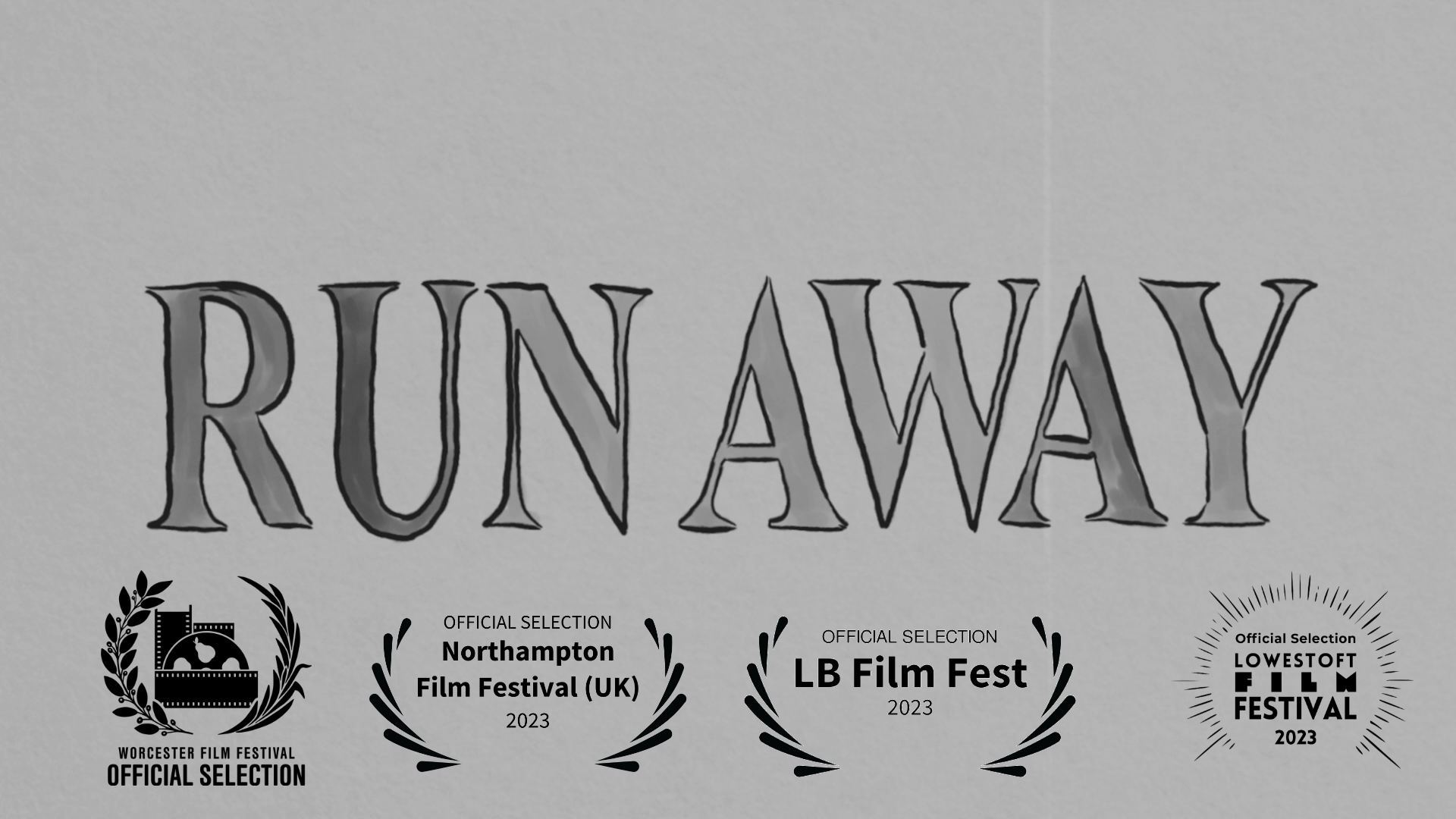 A 3D short I wrote, directed, and animated in Blender about a kid trying to run away from home who runs into... complications...
NORTHANTS FILM FESTIVAL 2023 (VFX Compositing)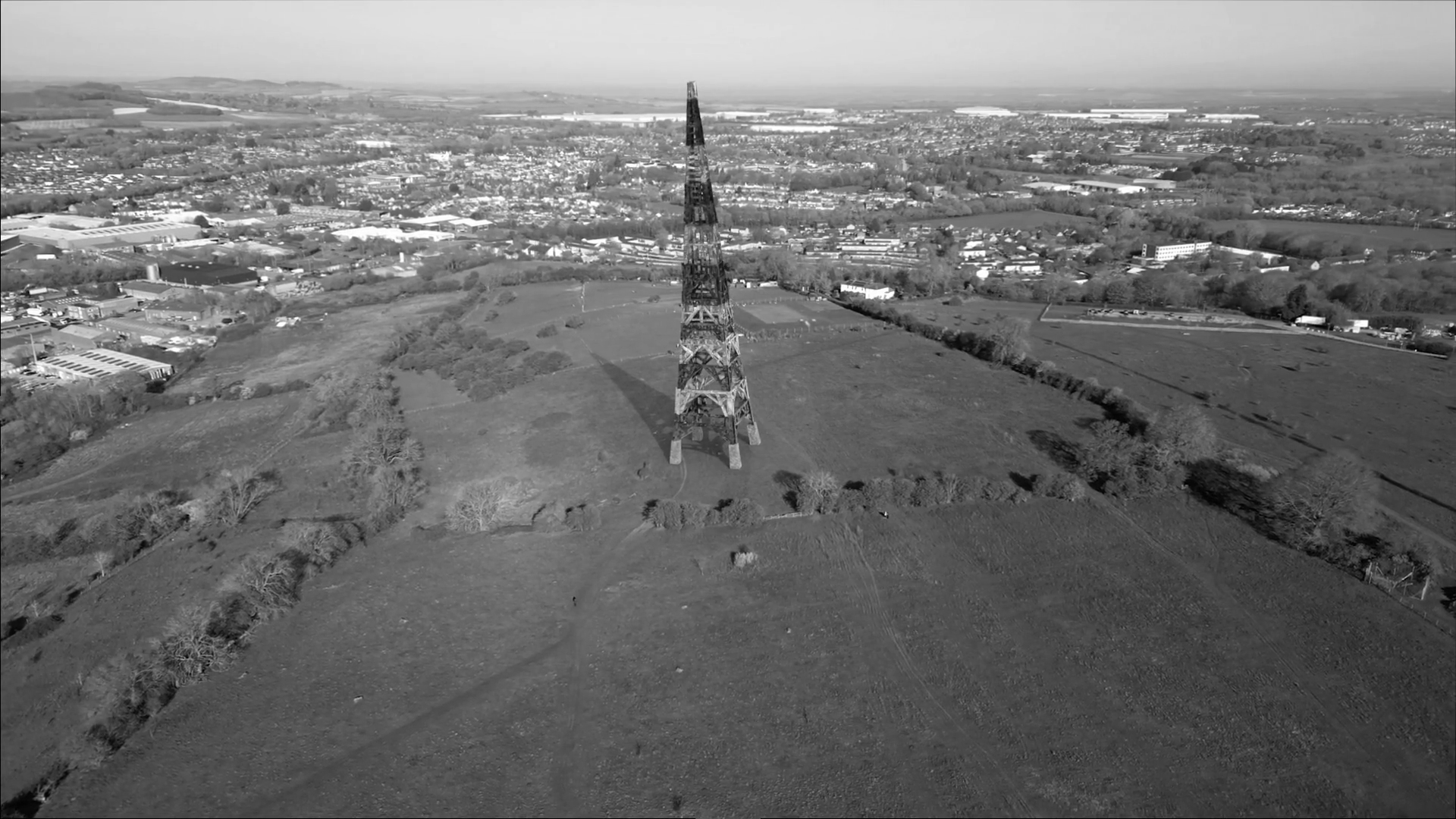 Didn't do a lot on this cool film project but I DID make and composite the Radio Tower at around the 5 minute mark (I also play the guy sneaking food into the cinema).
ANTHROPOPHOBIC (3D Animation to Music)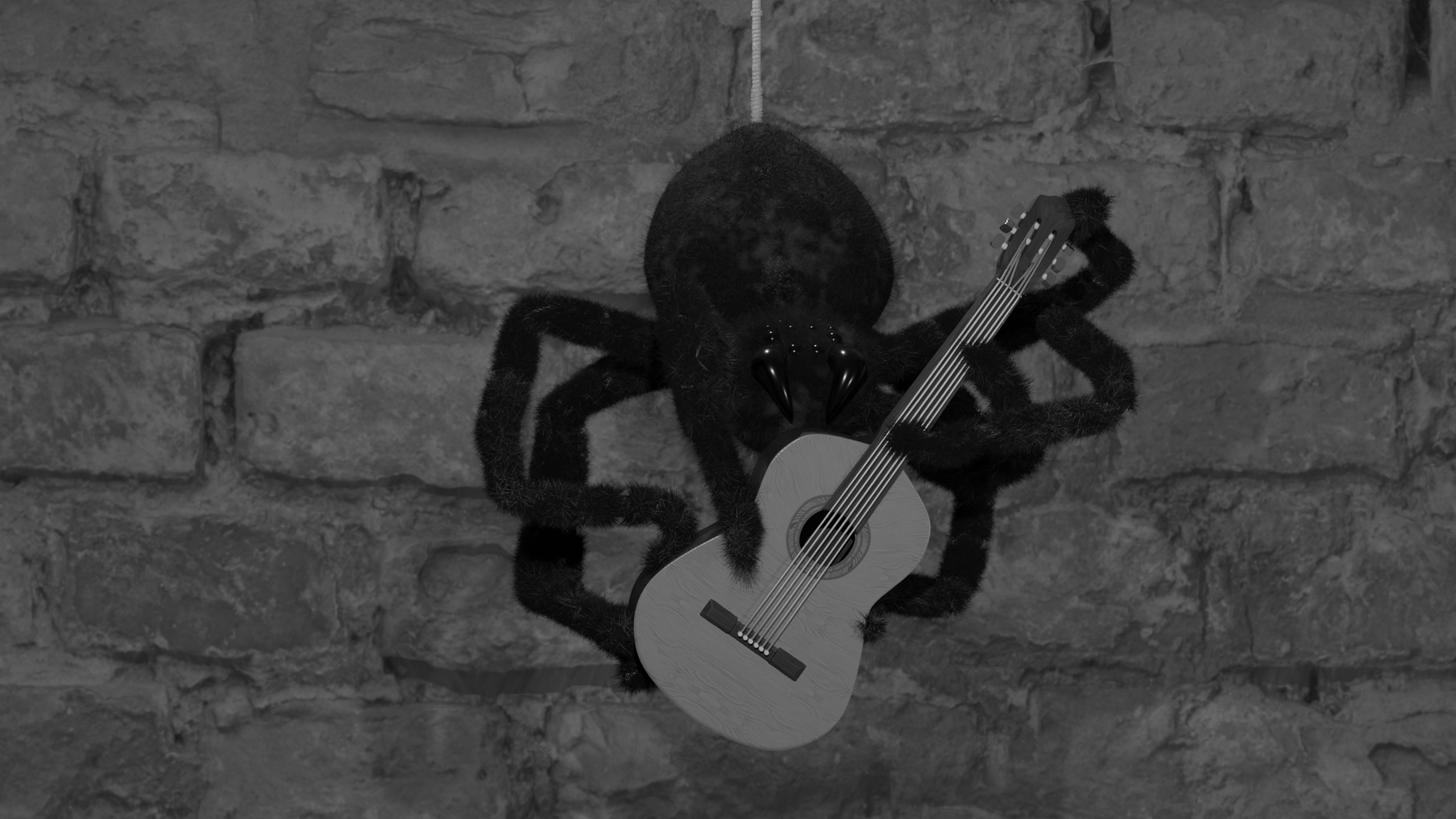 Commission I made for Red Fish & The Crazy Gang about a spider who's afraid of humans.
BOOK FLICKS (3D TikToks)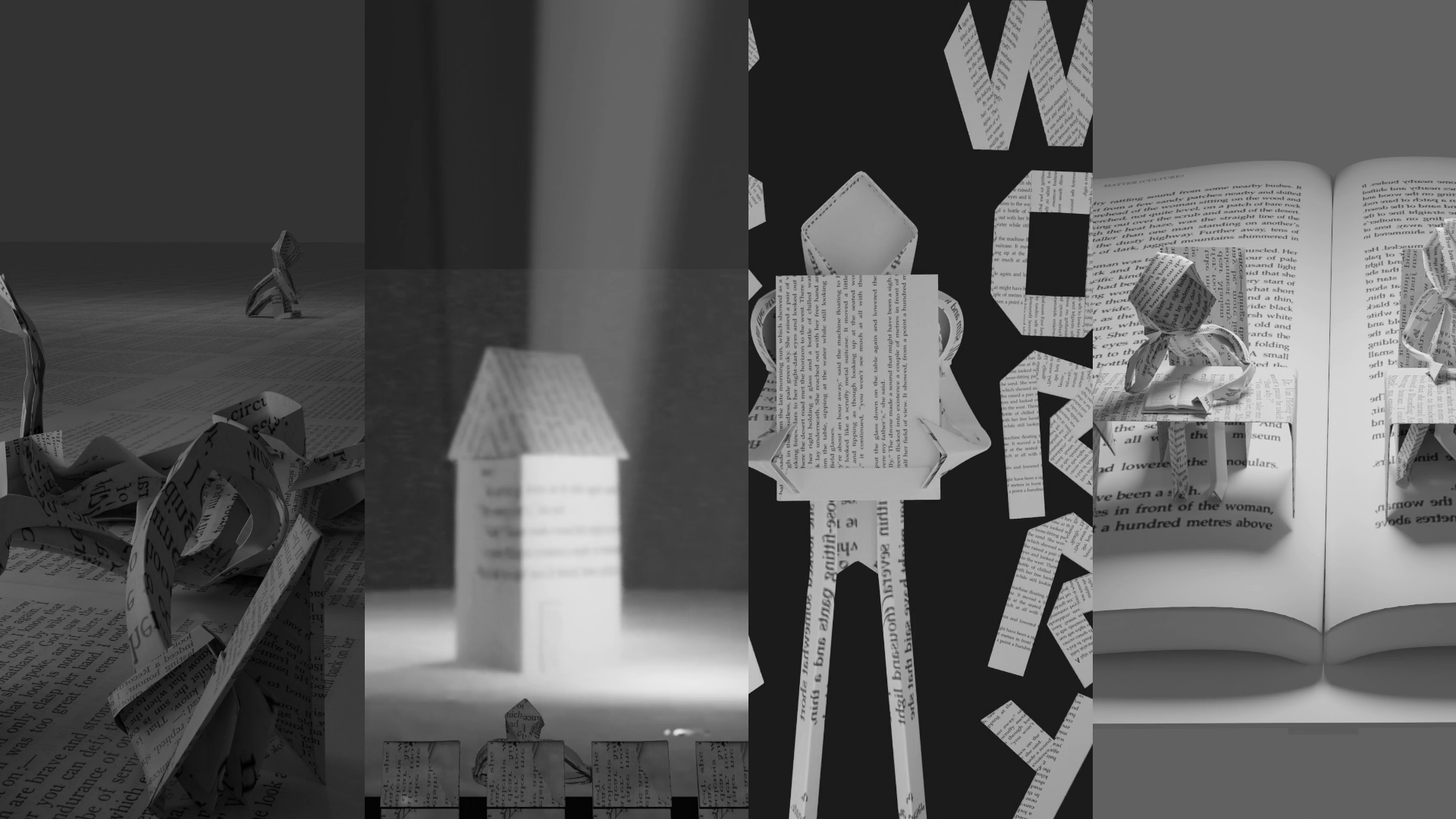 A playlist of the 4 Tik Toks I animated for Rural Media and the Hay Festival. I animated exerts from Adrian Mole, Brother in the Land, House of Leaves, and Manga Theory in Practice.
HENSHIN (2D Live Action Short)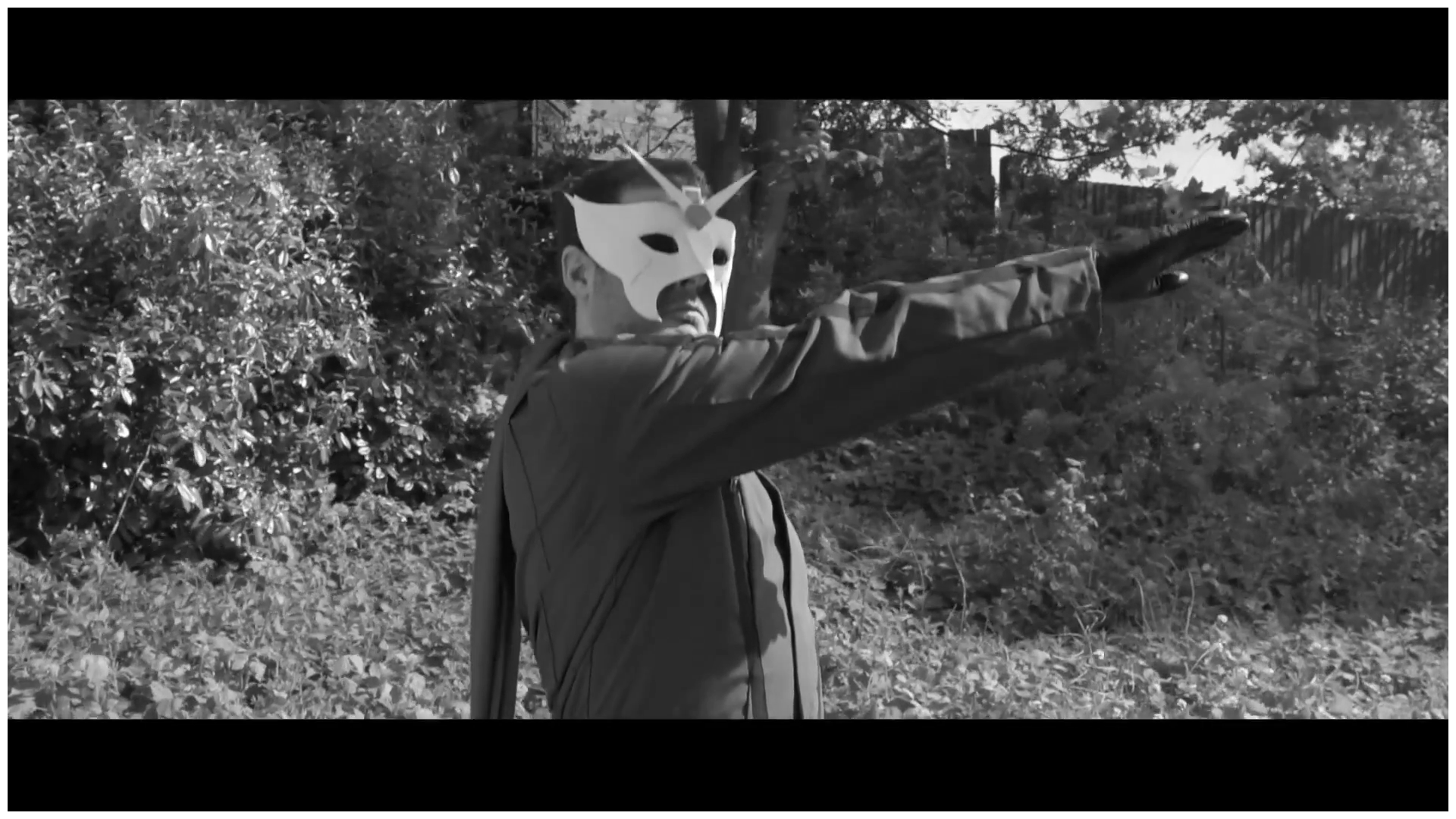 A live Action short I wrote, acted in, and made the costume for (well, I made my costume and purchased a mask and cape for the other guy. Also I already had a jump suit for some reason? Oh, and I guess I should also specify I didn't make any of the street clothes. So basically what I'm saying is: I made a mask and glued sun glasses lenses over the eyes).
THE DAEMON TOOLS INSIDE (Live Action Short)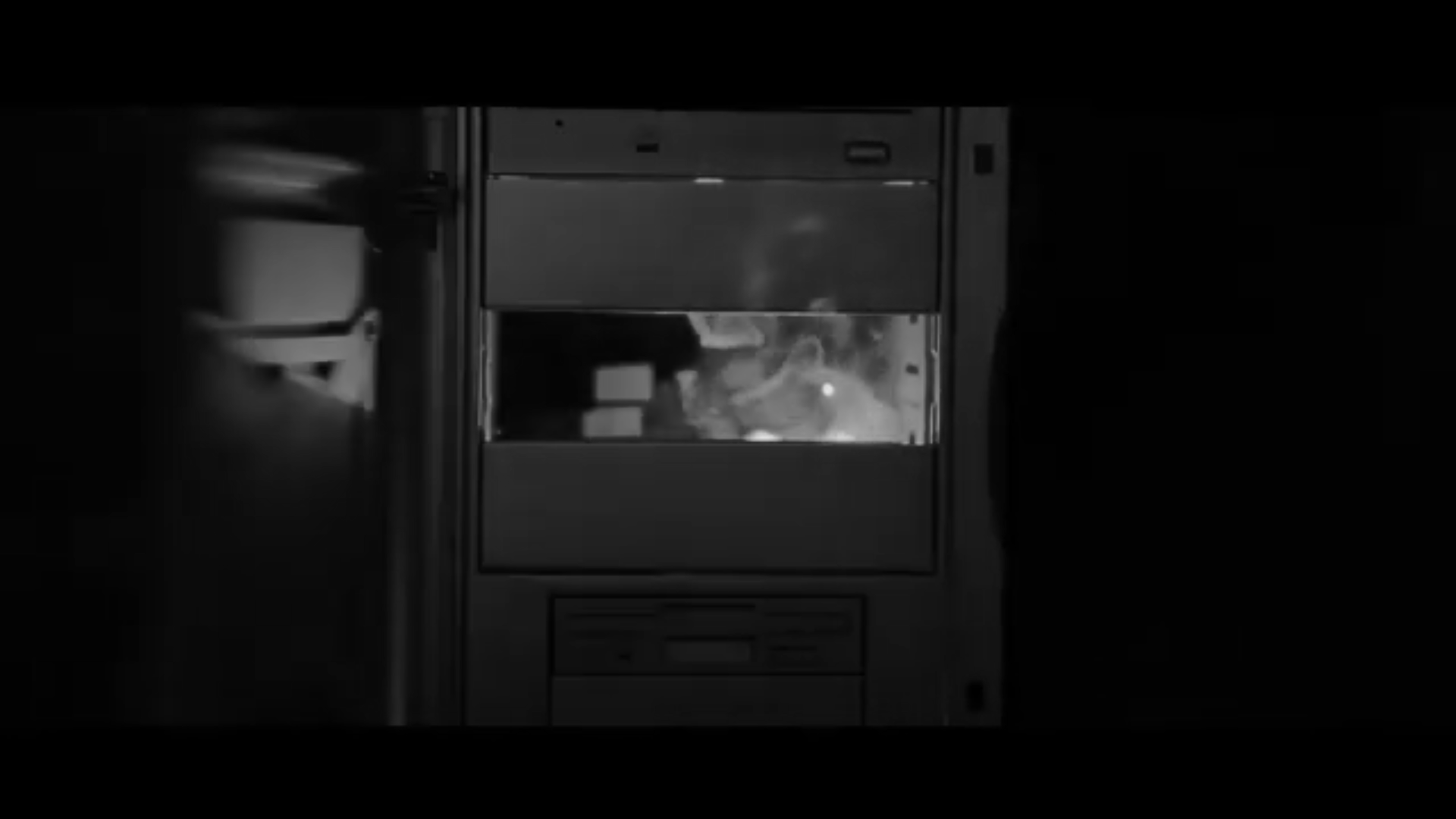 A live action film I wrote and acted in about a guy getting help from his friend with his computer problems… via a demonic ritual (I also made the little CD in the eye practical effect).
SPACE PRINCE (2D Animation / Live Action Mixed Media Pilot)
A mixed Media Pilot I made with Jet Boy Productions about an Alien Prince who defends earth from his invading home world because he falls in love… with Anime and Manga. Also theres some wrestling and Tokustatsu nonsense: it's pretty fun.
SMOKE BREAK (2D Animation / Live Action Mixed Media Short)
A mixed Media short I animated and devised along with Jet Boy Productions. It's about a little cartoon man who wants a smoke and has to go out for a lighter. I'm not saying it's Citizen Cane but, it's fun enough (also Citizen Cane already exists so, how could it possibly be Citizen Cane anyway?)
MEET CUTE (2D Animation / Live Action Mixed Media Short)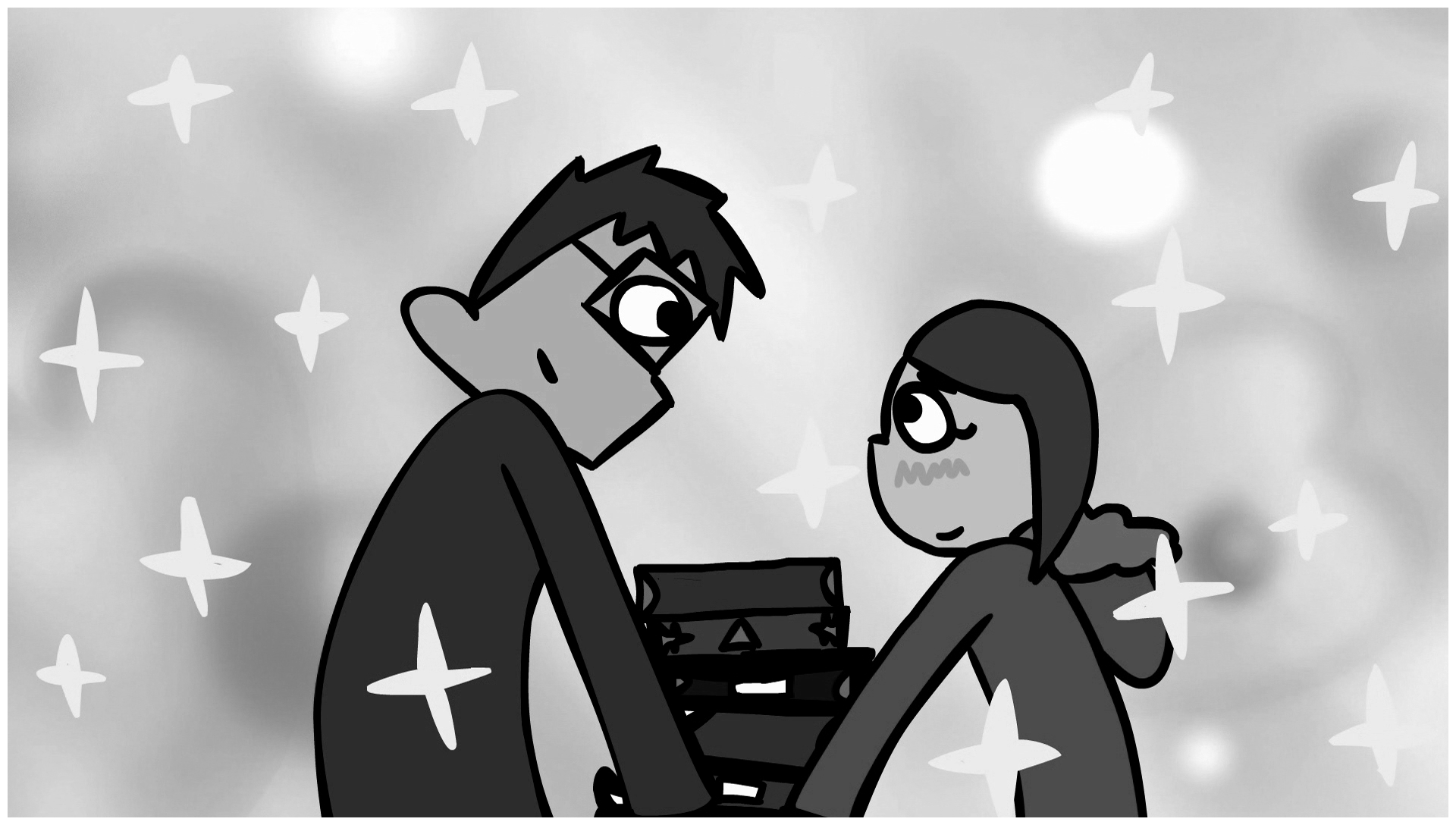 A mixed Media short I wrote and animated for Channel 4's Random Acts: First Acts. This was made in collaboration with Rural Media and Maverick TV. It;'s about a conspiracy nut who meets a girl but, due to the contrived nature of their meeting, obsesses over it until reality around them starts to break.
CLEAR SKY (2D Animated Short)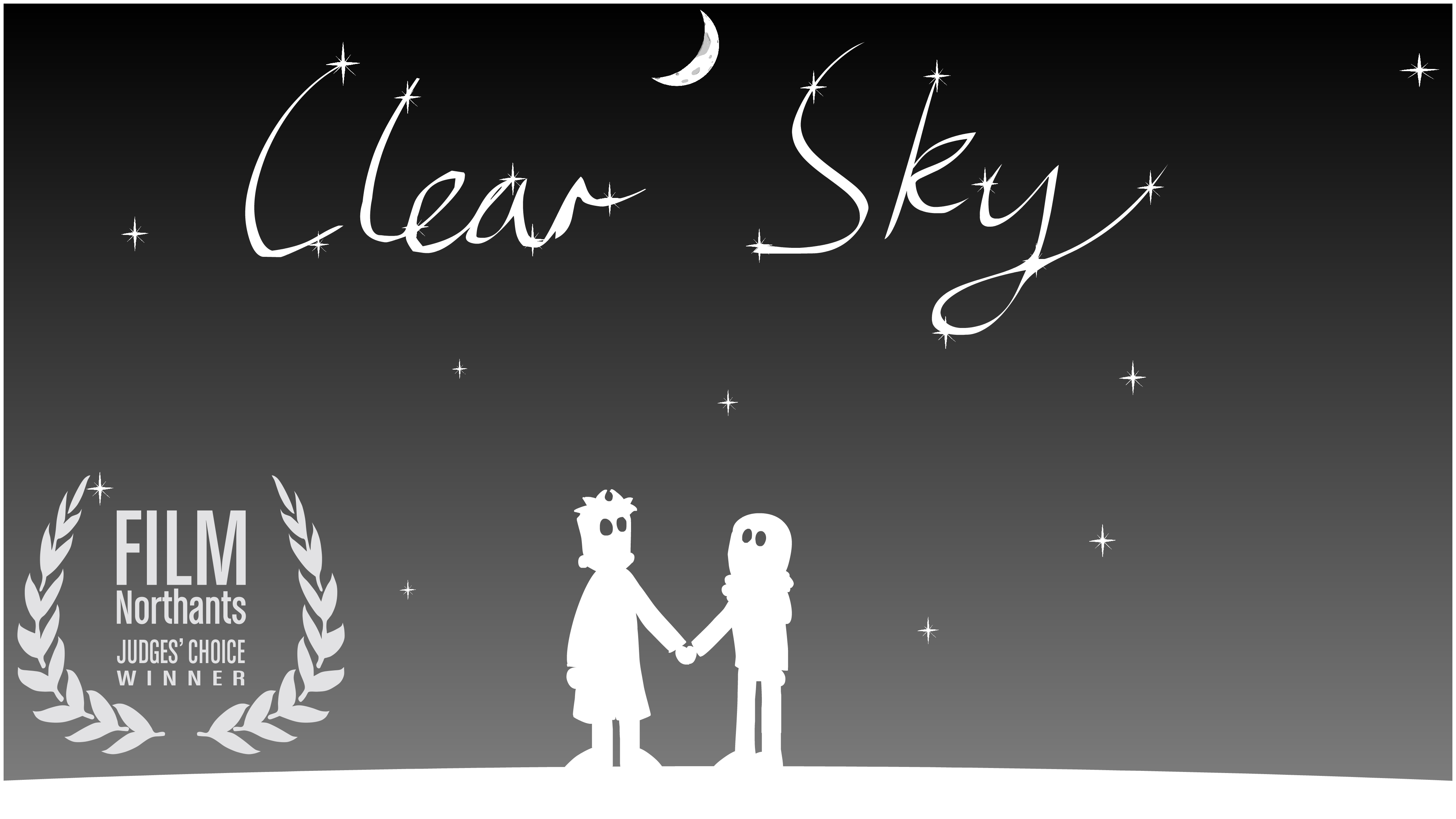 A 2D short I wrote and animated about a boy who can't bring himself to make a romantic advance on a girl he likes so, he finds another way to express his feelings.